FANCY RATS
A COLLECTION OF DOMESTIC RATS PORTRAITS
As far as I can remember I have always loved rats and any rodent people would call "pest". When I first got pet rats, I was thrilled to discover they were so clean, smart and affectionate, very far from the nasty dirty rat myth most people believe in.
Thus, I decided to rescue and foster abandoned and abused rats until I could find them a forever home. This led me to take pictures of them: finding a home to a rat is not an easy task since they suffer from a very bad reputation and I had to make their cute personalities stand out so people would consider adopting them. 

Some of the rats you can see here were mine, others were rats I fostered, and some belonged to my friends. Most of these pictures (plus many more not shown here) have been exhibited for the last 5 years at the "Animal Expo" show in Paris, where people can meet a team of animal rights activists and volunteers to get informations about rodents and exotic pets maintenance.
These pictures are featured in my book "Fancy Rats, Portraits and Stories" published by Amherst Media
, which features even more cuteness than shown below.
I donate most of the raised funds to animal rescue organizations and animal shelters, the remaining part being used to buy art supplies to craft some new backgrounds and props to offer free photo shootings for said shelters and organizations, to help them find good homes for their little protégés.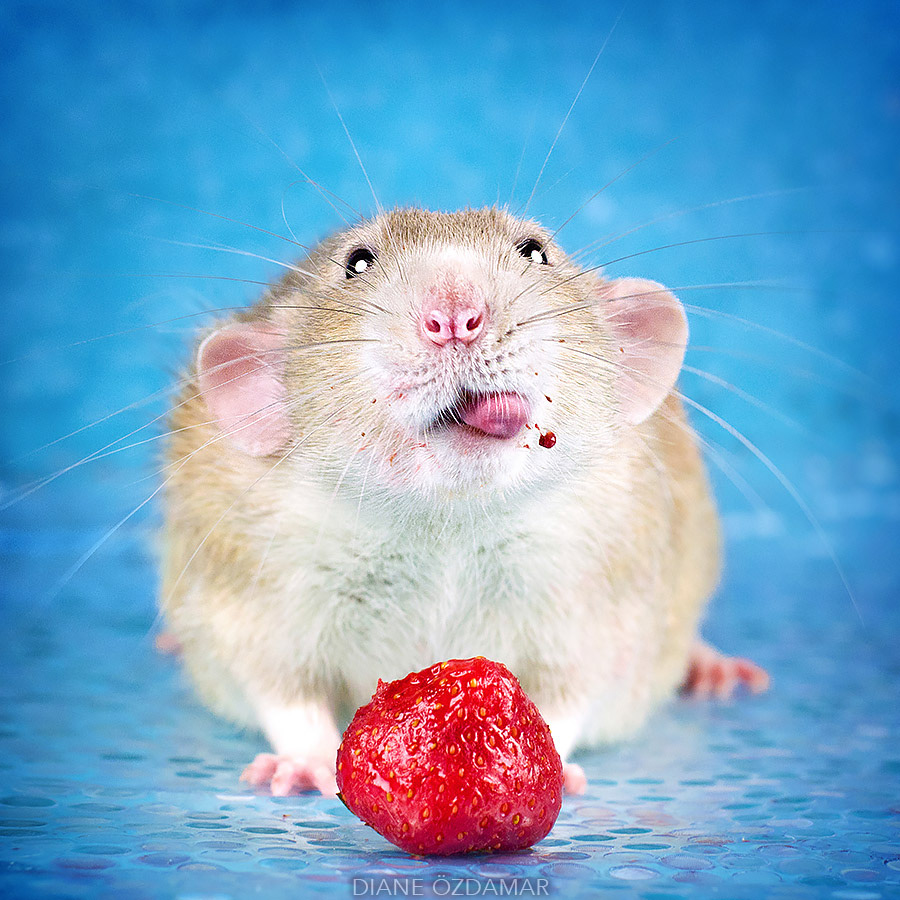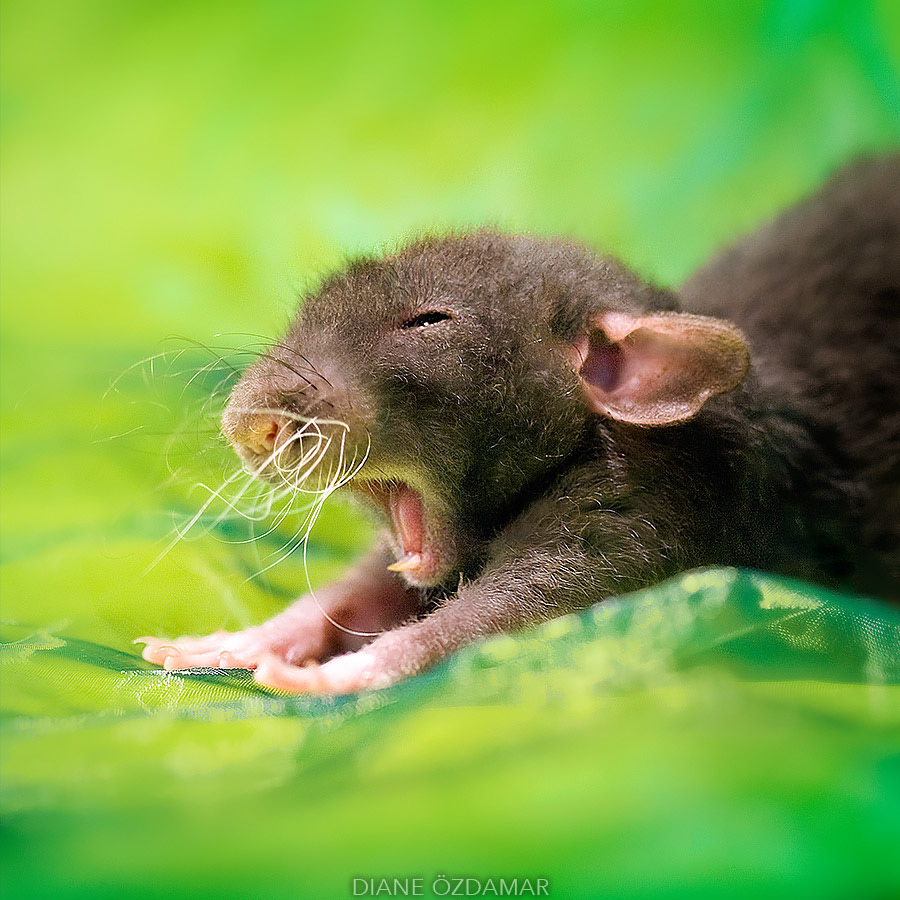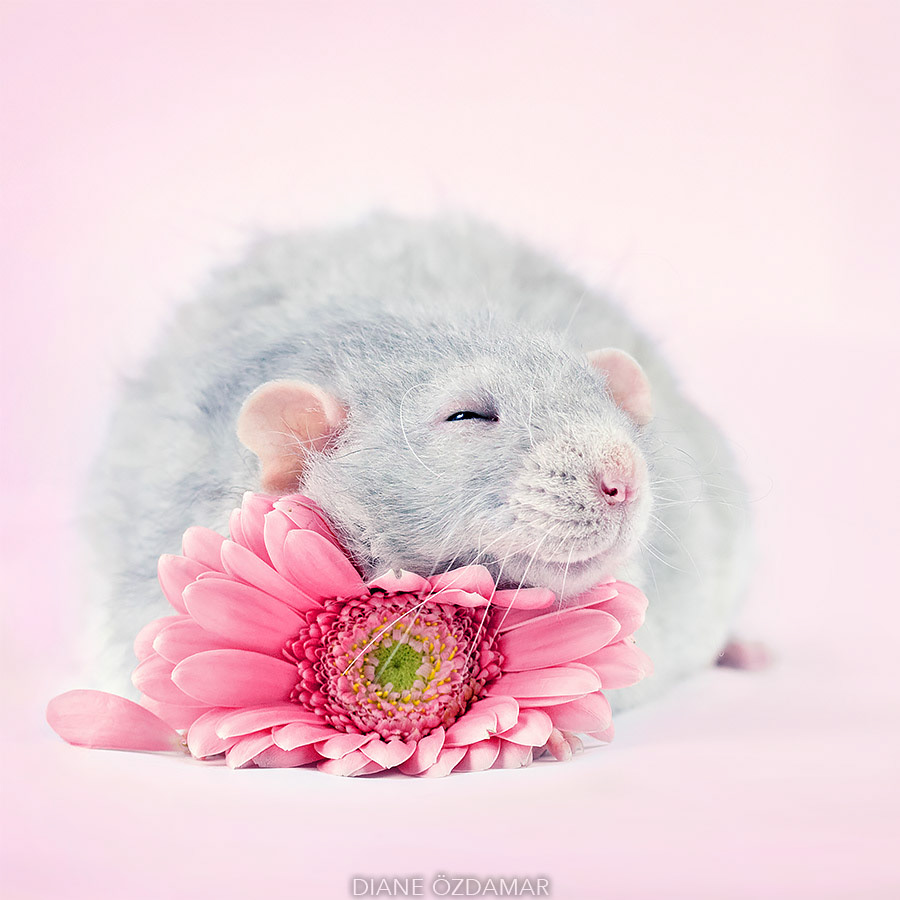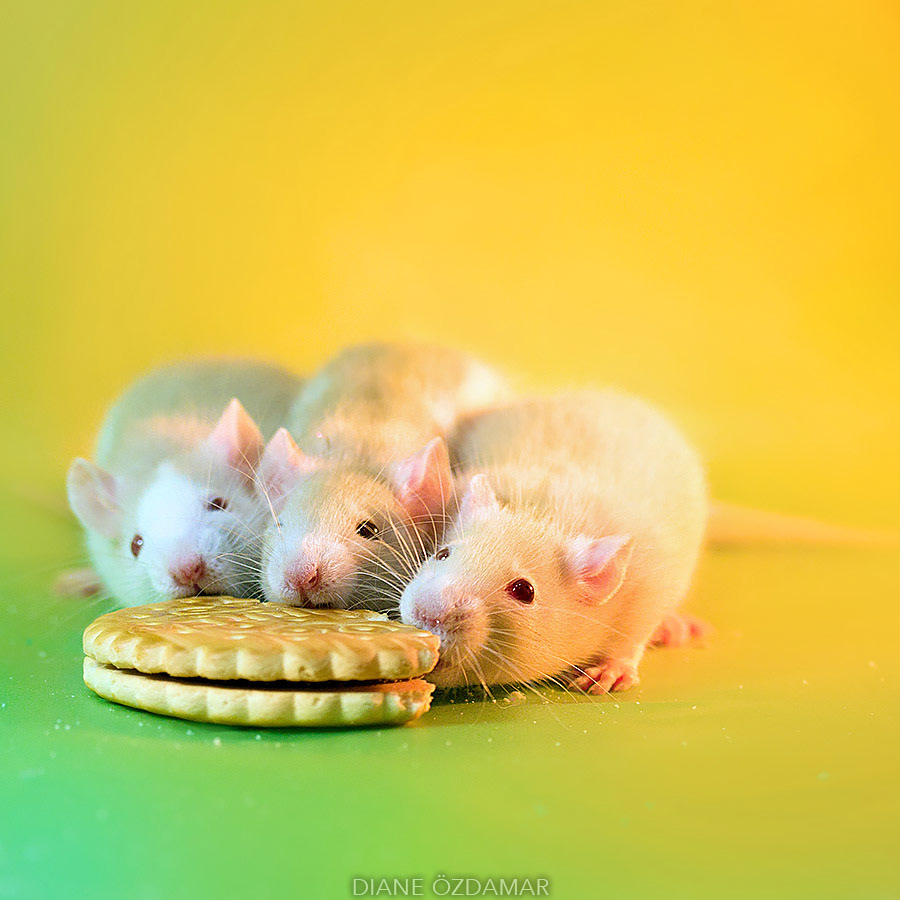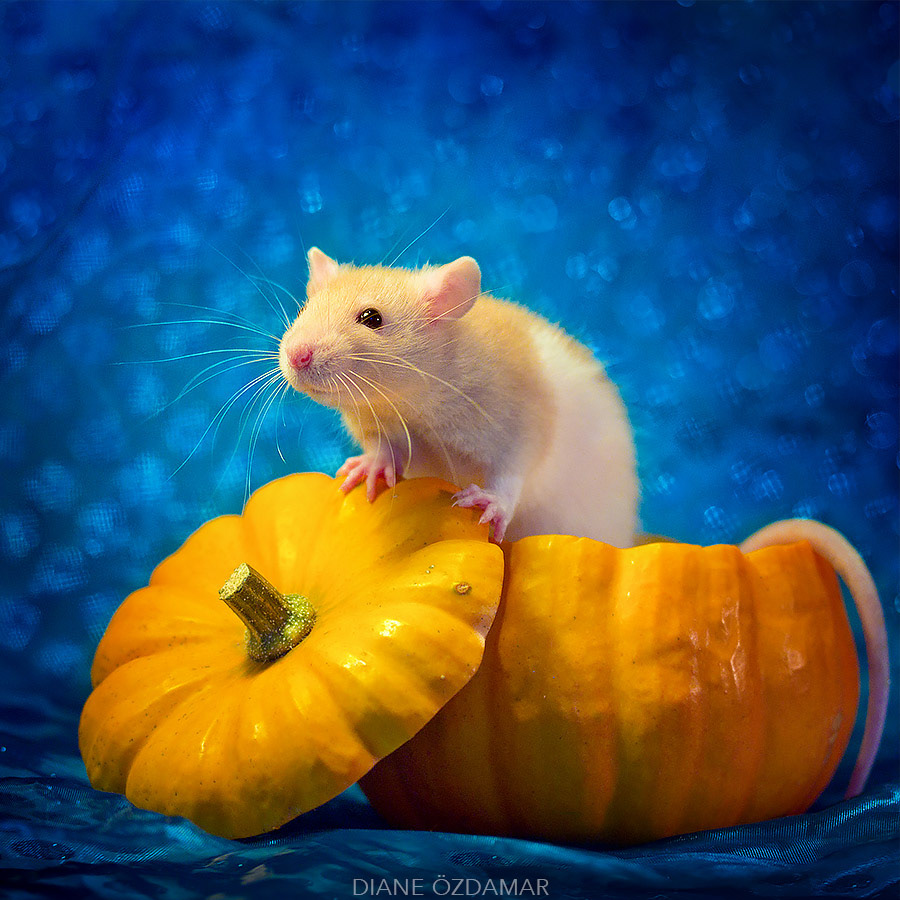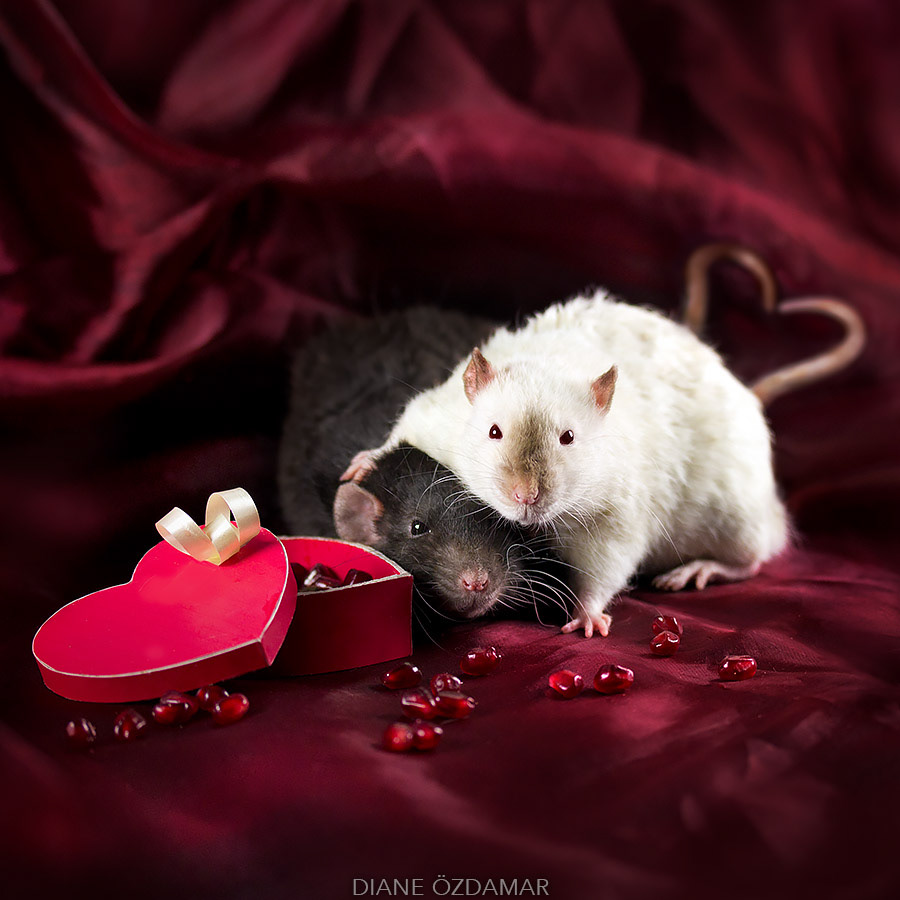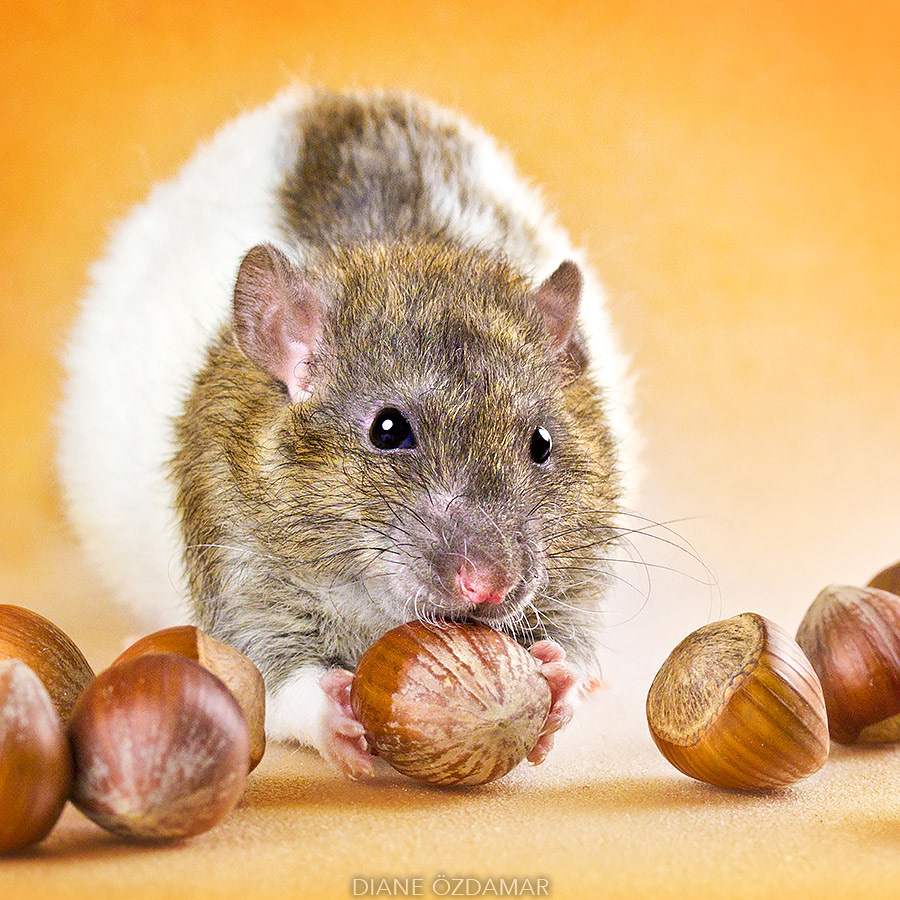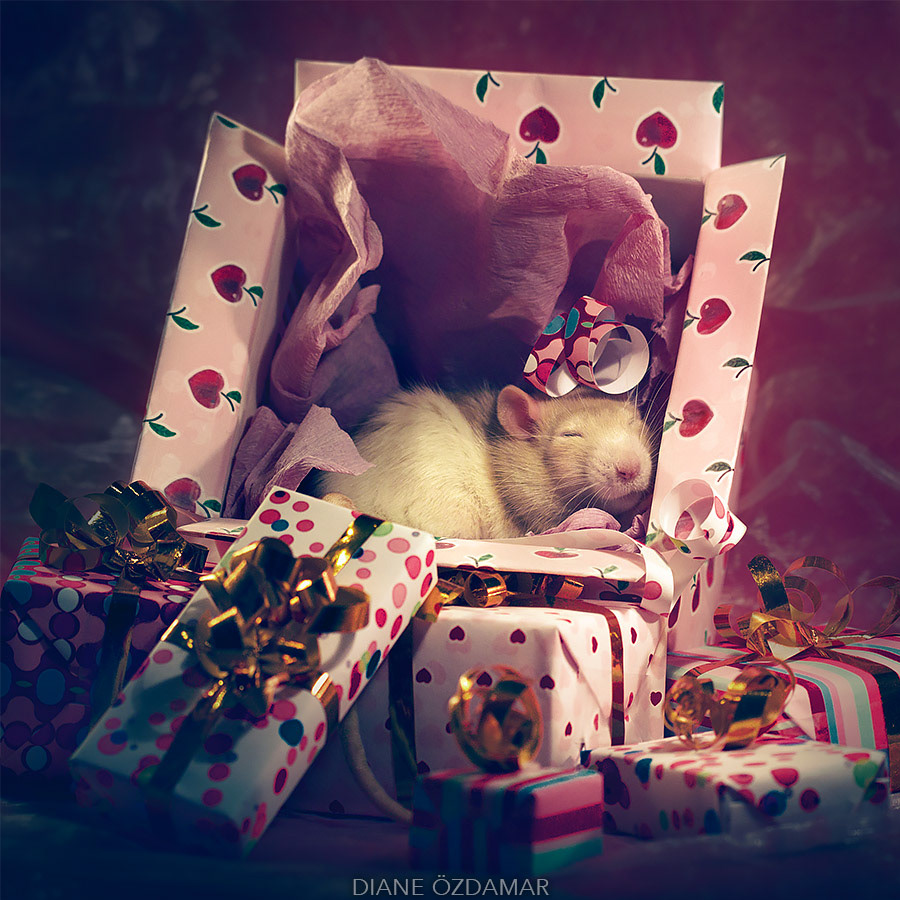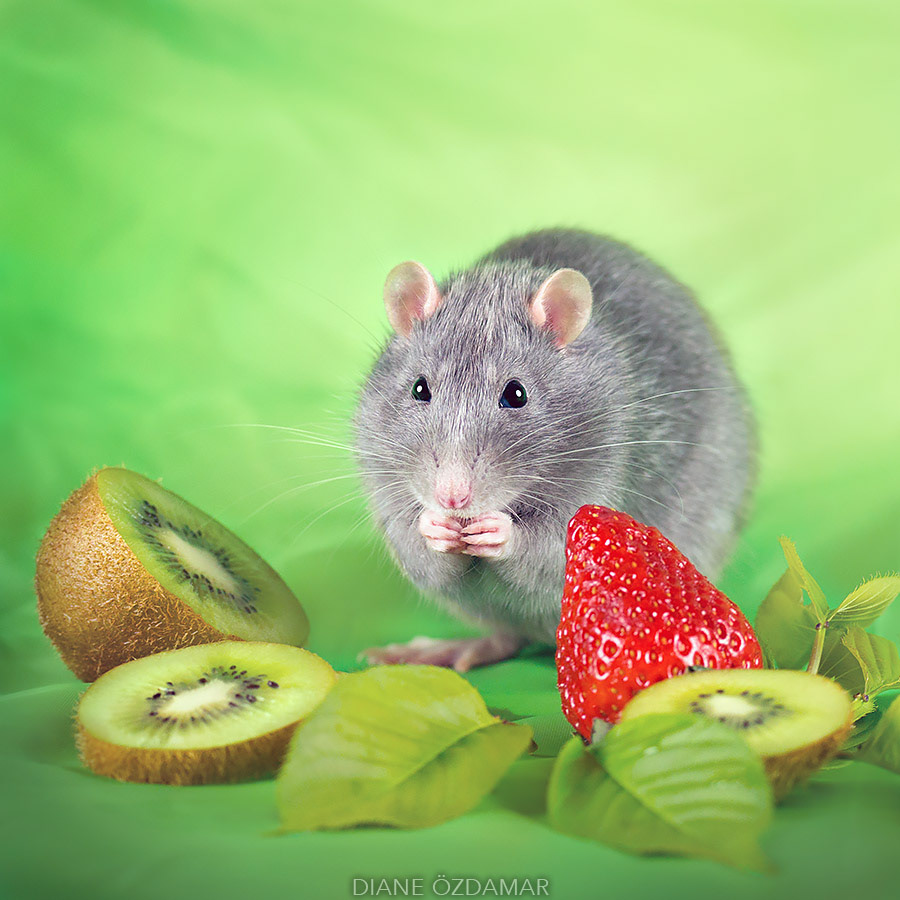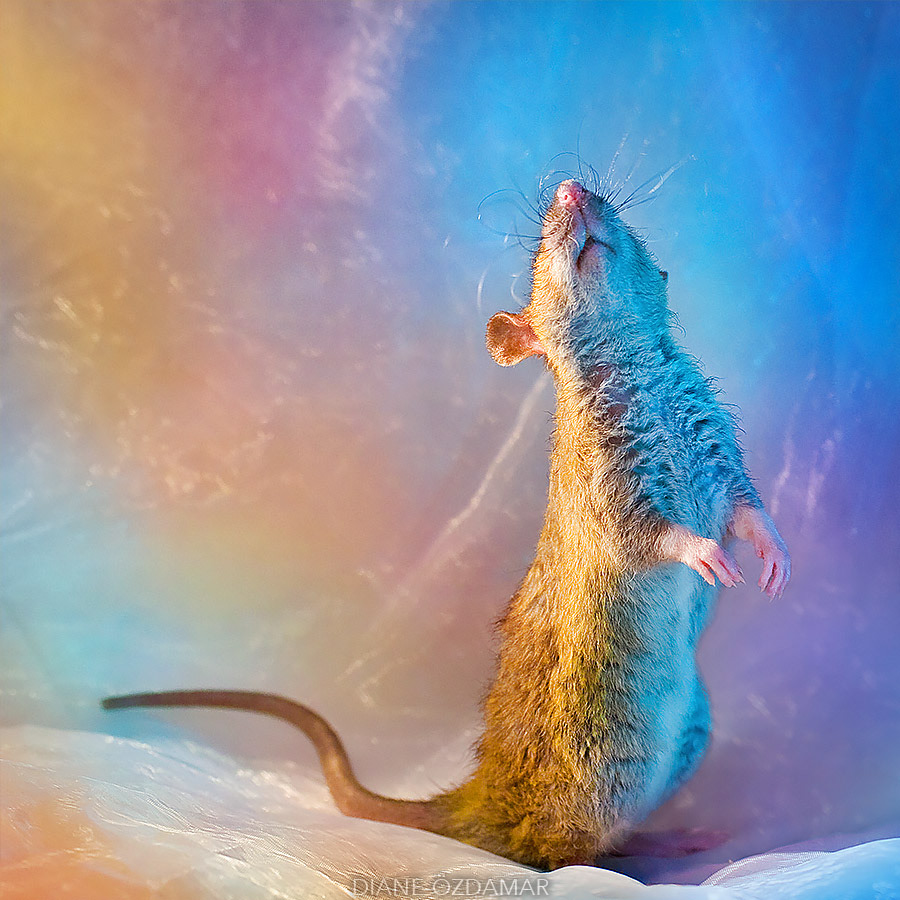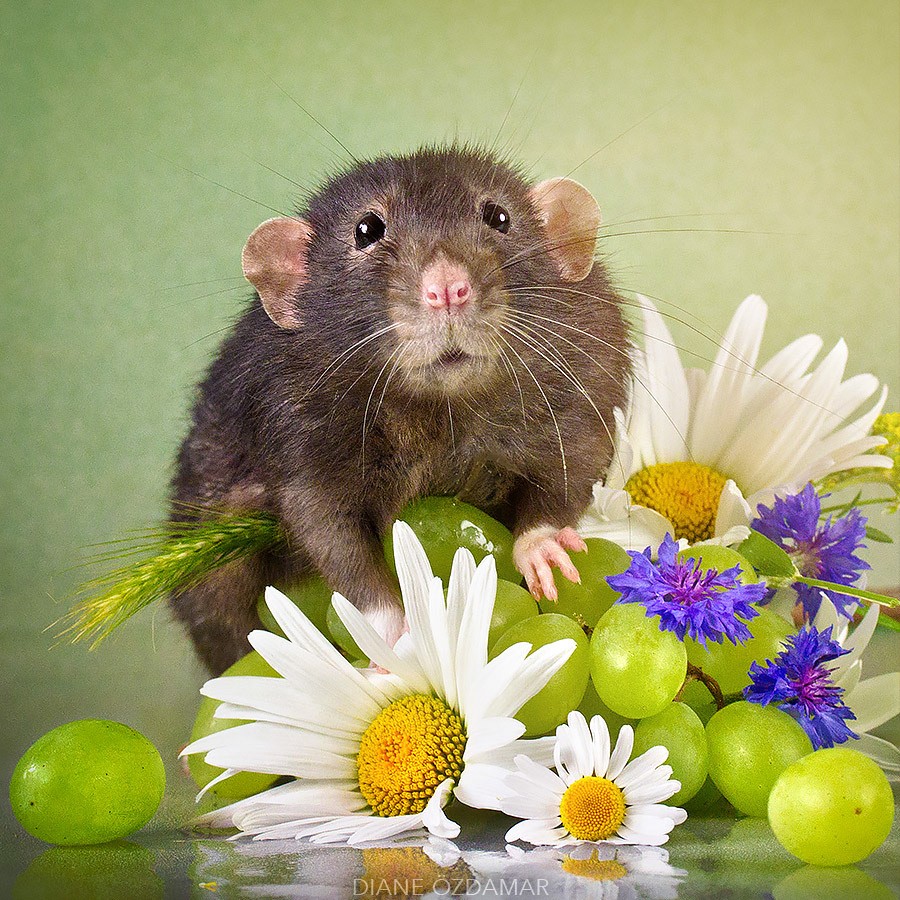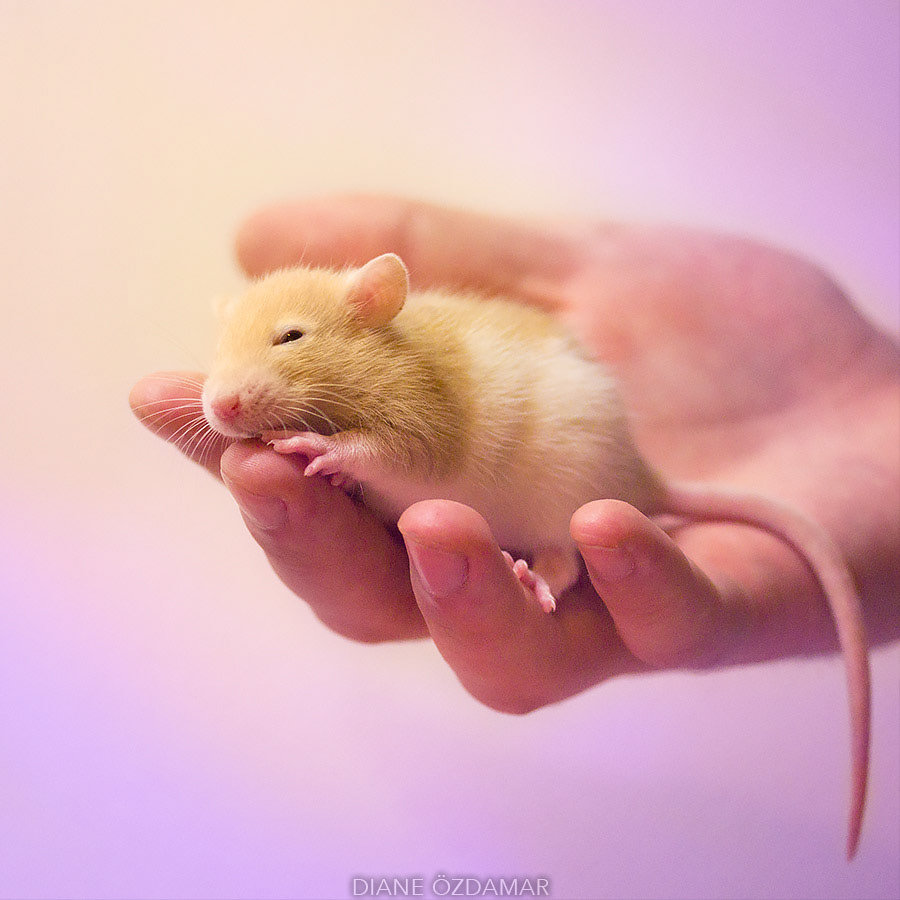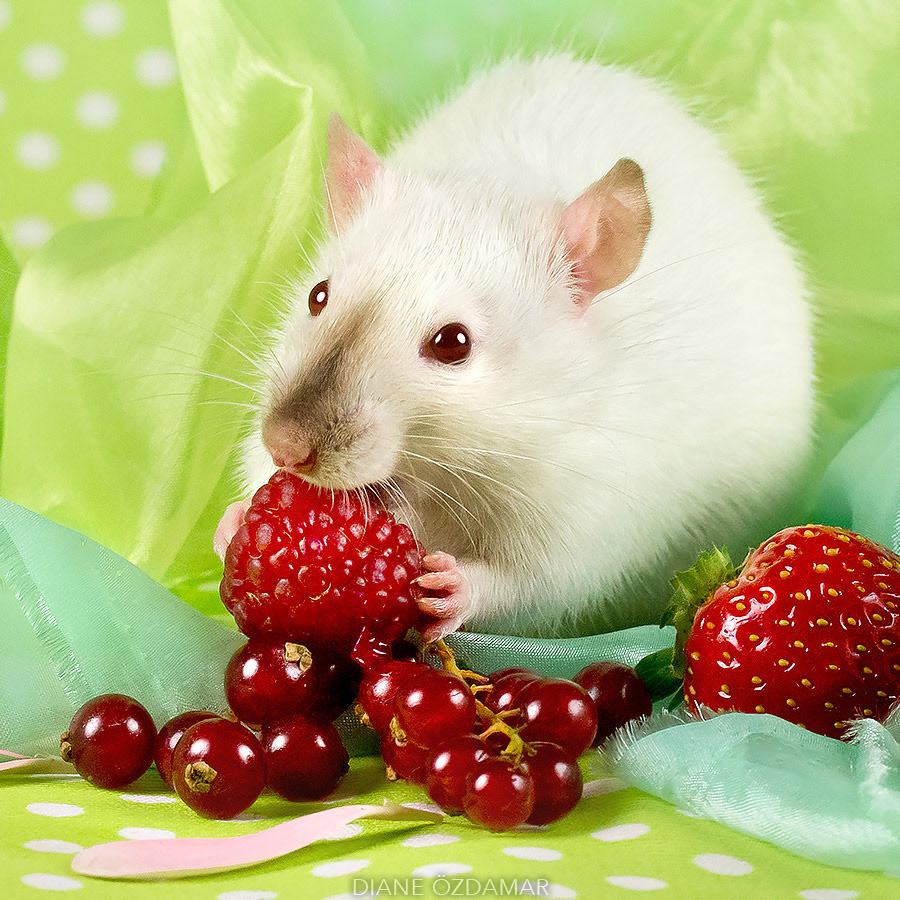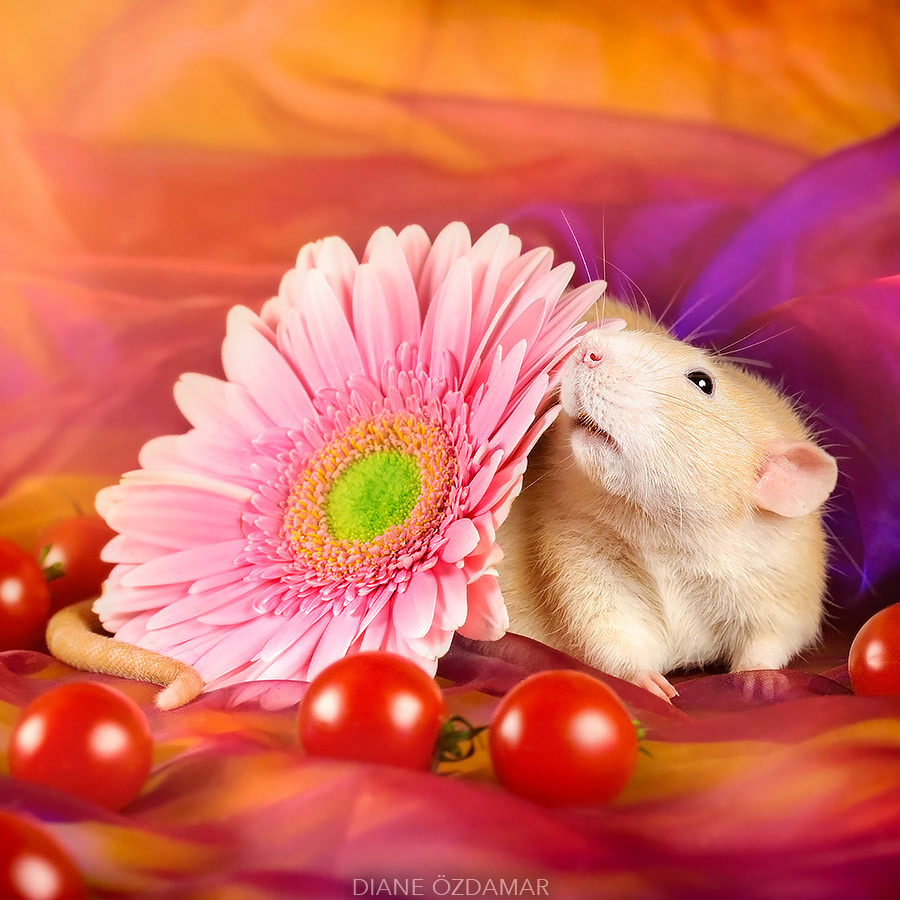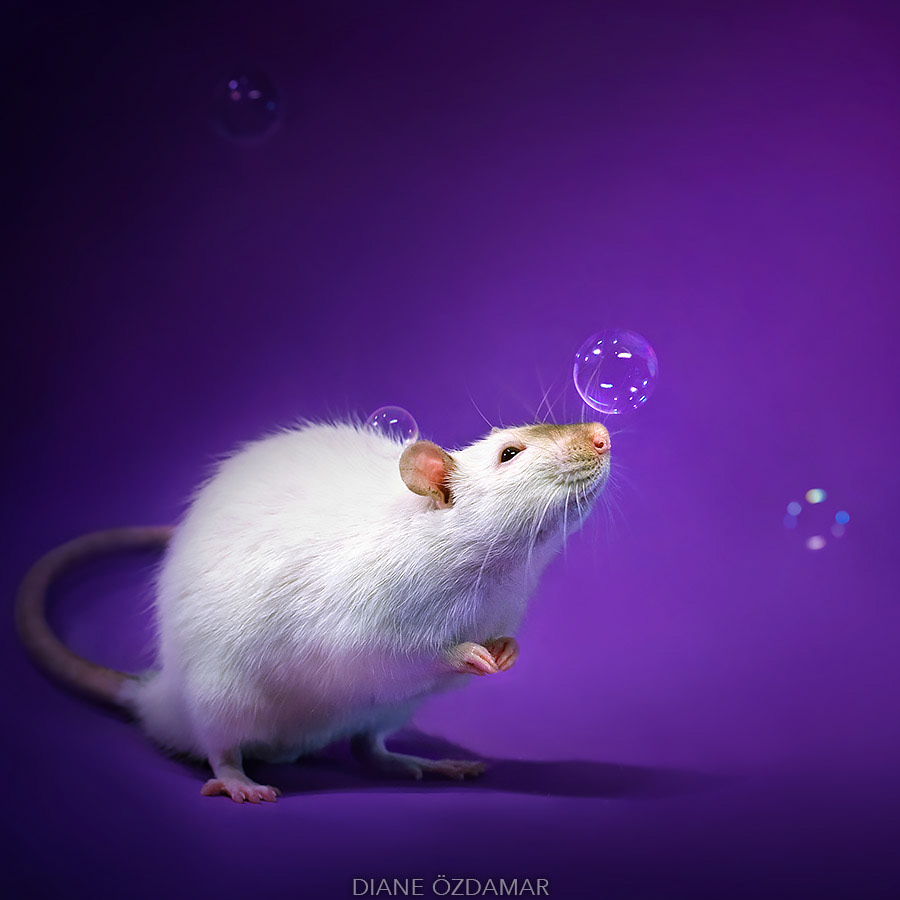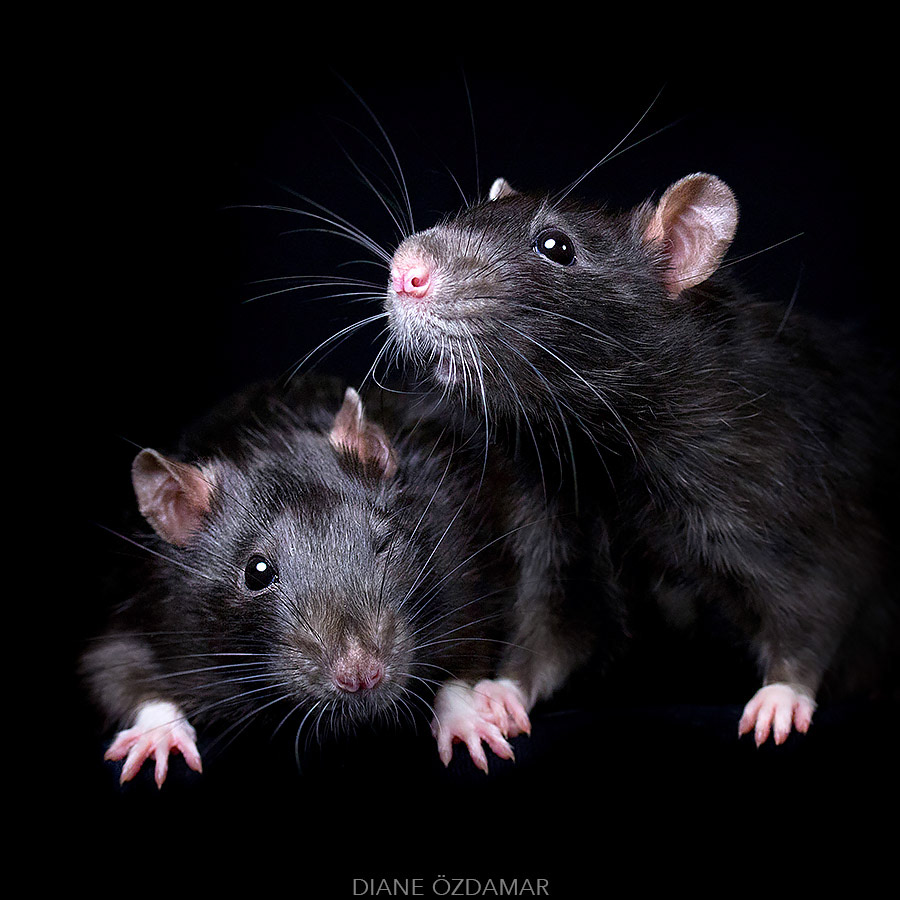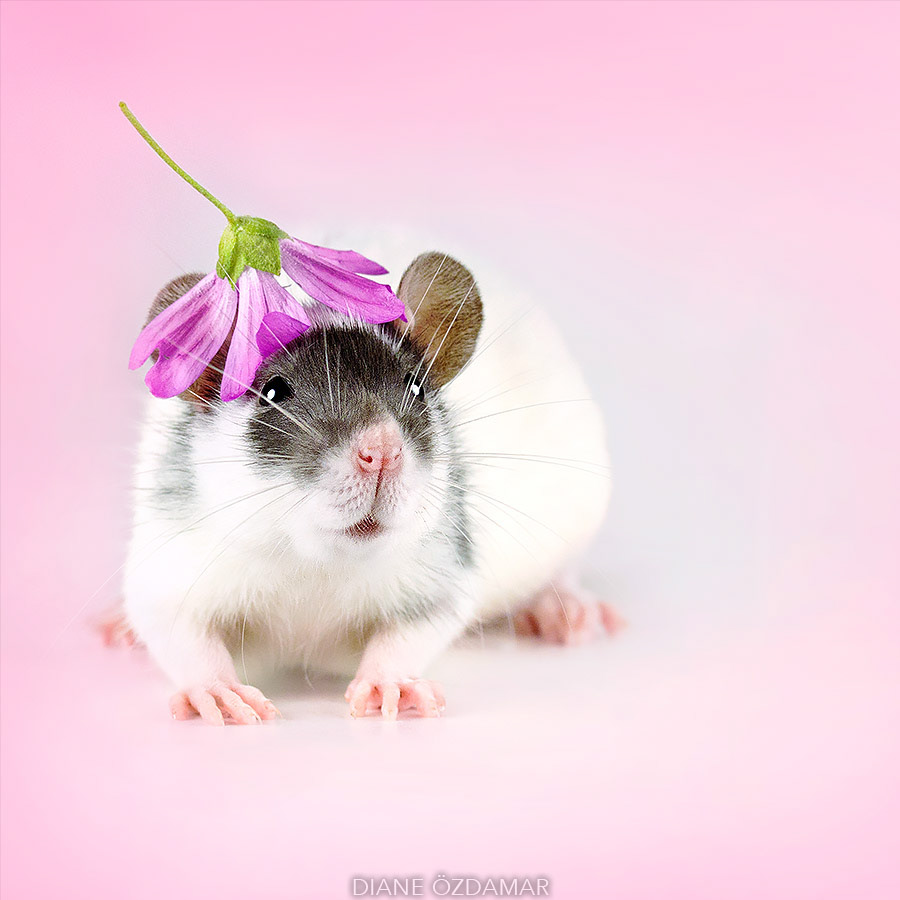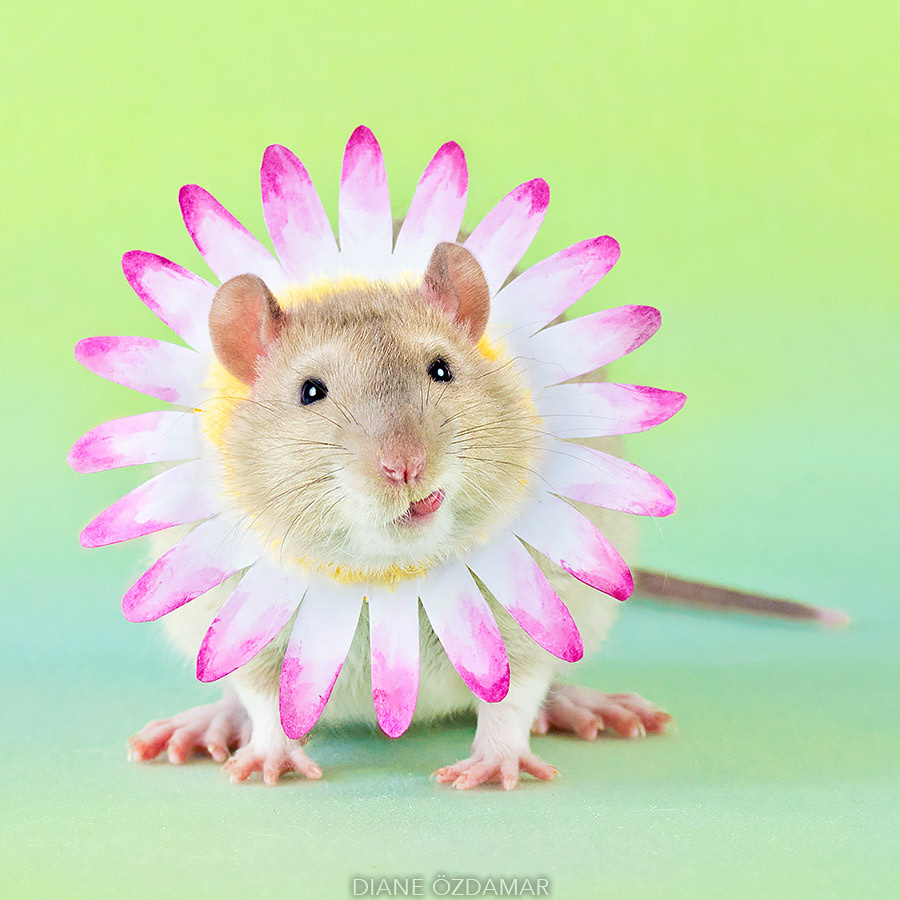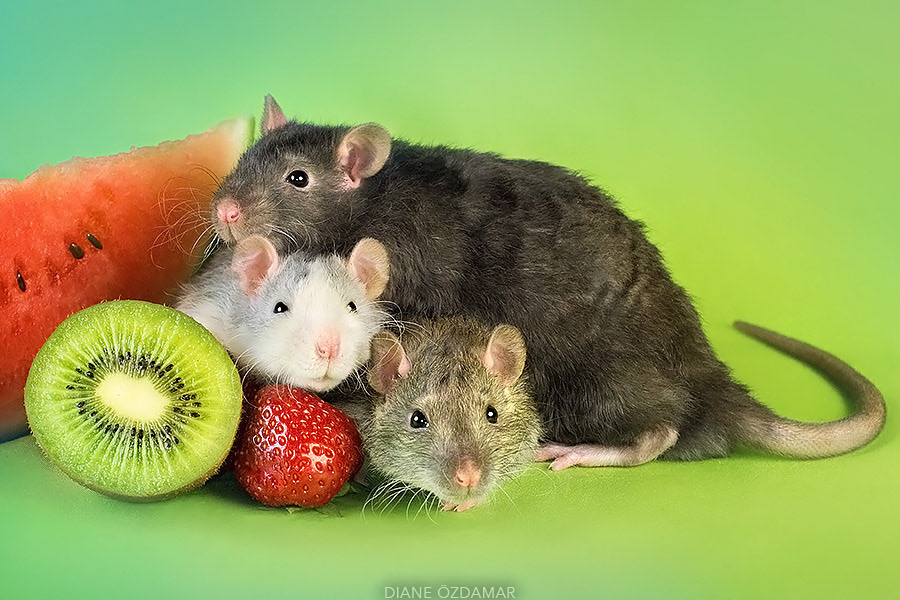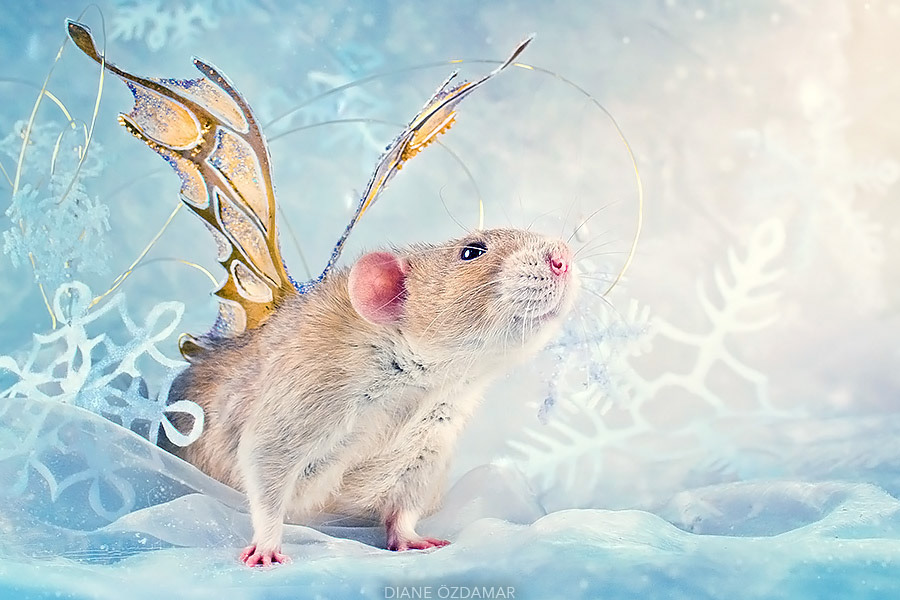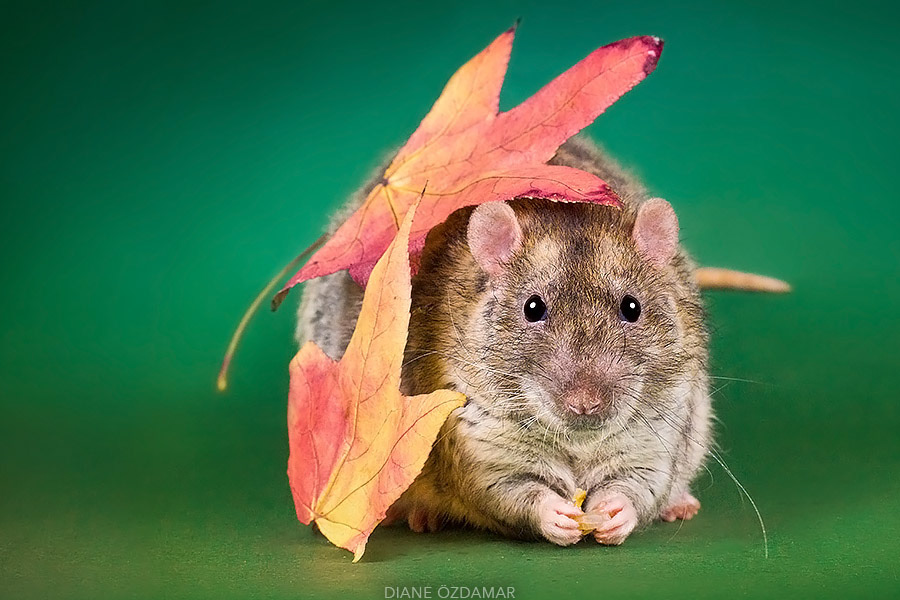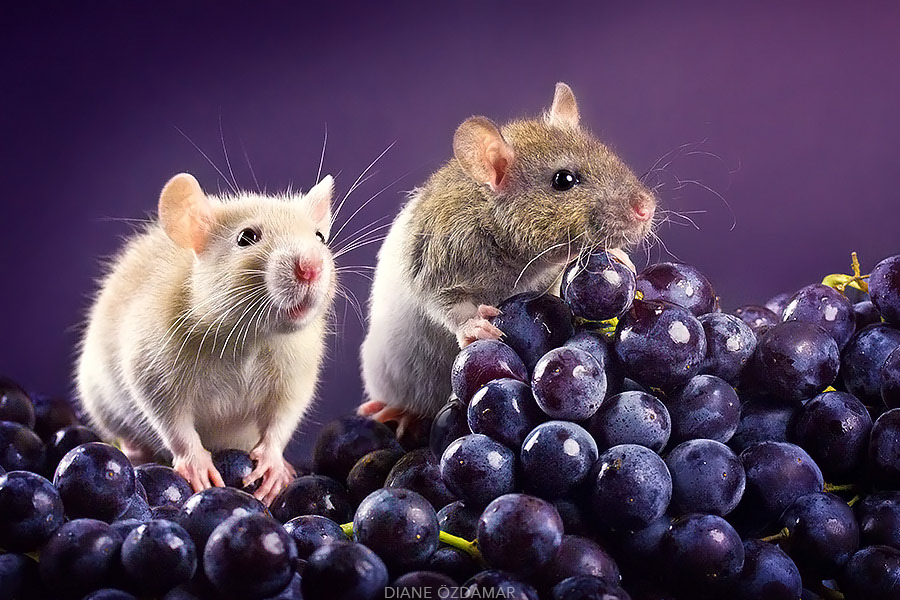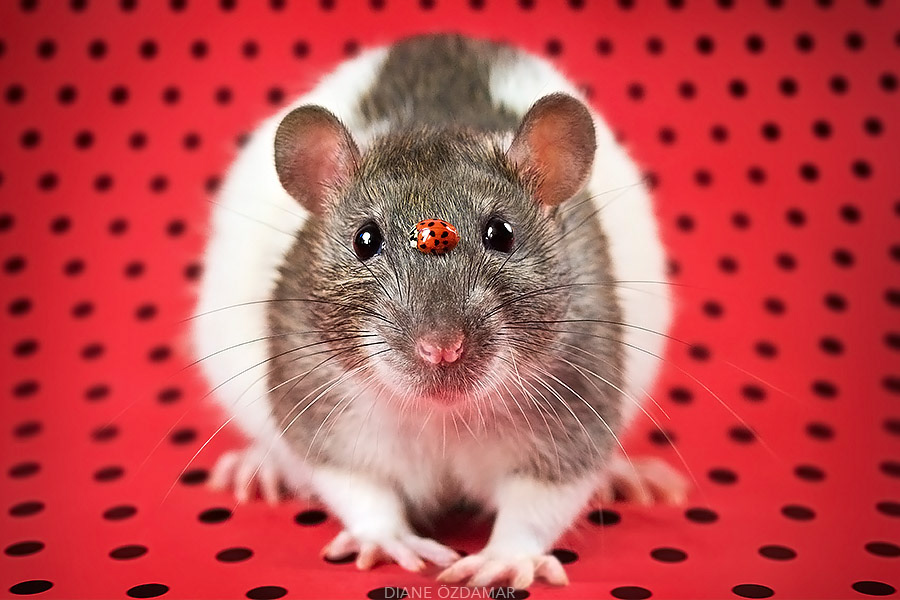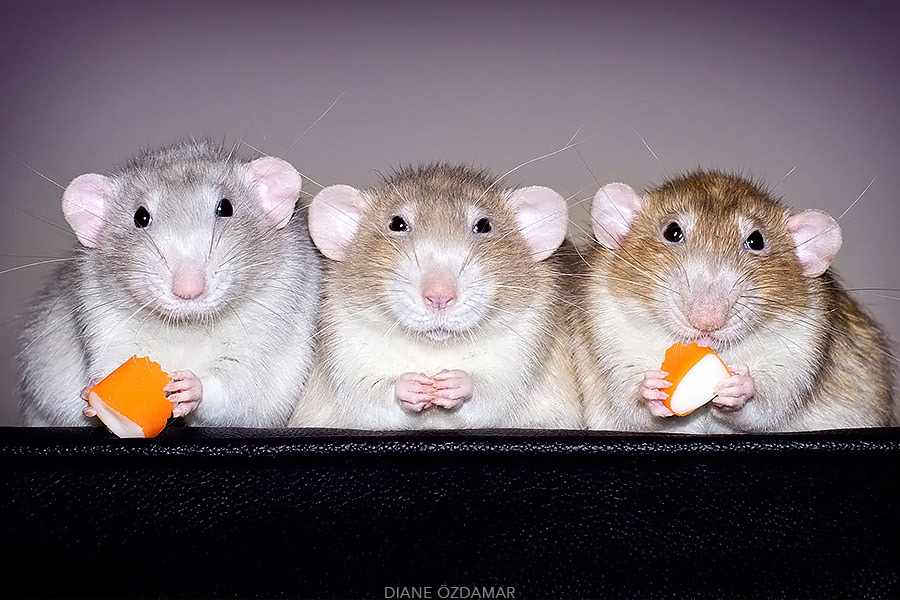 No rat has ever been hurt during the shooting sessions, you can see here how I managed to make them pose: a lot of patience, cuddles and tasty treats.